OTHER STUFF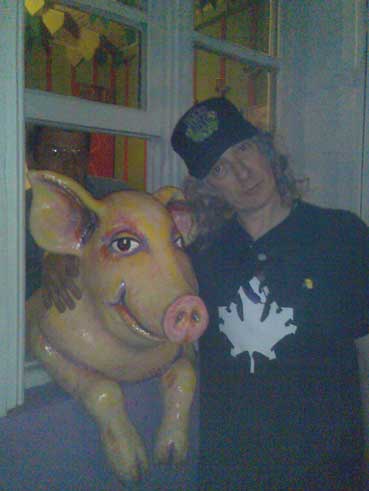 Knox with Brazilian friend, Aug. 2006

MY TOP TEN FAVOURITE RECORDS (25.10.09):
Today's ideas for this:
1. (Can't think today....) (...actually on a day to day basis check 'What's on my iPod' below...)

MY TOP TEN FAVOURITE RECORDS (OLD - 2007?):
Just knocked together for the moment, and contains songs that when they came out had a big influence on me, or I just like them:
1. STONEFREE - Jimi Hendrix
2. I'M BORED - Iggy Pop
3. SHAKE APPEAL - Iggy Pop
4. GIMME DANGER - Iggy Pop
5. RING OF FIRE - Social Distortion
6. I DROVE ALL NIGHT - Cindi Lauper
7. SOMEWHERE OVER THE RAINBOW - Gene Vincent
8. APACHE - The Shadows
9. GREEN ONIONS - Booker T. and the MGs
10. PLEASE DON'T TOUCH - Johnny Kidd and the Pirates
I also like(d): Hey Joe, Smoke On The Water (great guitar riff and solo, particularly when it sounds like Richie Blackmore changes guitar pickups halfway through solo, almost as good as what sounds like Jimi Hendrix's fuzzbox being switched on just before the guitar solo in Stonefree), White Riot, Love's Made A Fool Of You, Heroin, White Light White Heat, All Tomorrow's Parties, Captain Beefheart, Willie The Pimp, 21st Century Schitzoid Man, Crimson and Clover (Joan Jett), etc.
MY CURRENT FAVORITE SONGS I'VE DONE:
1. NAZI BABY (The Vibrators) - full on intense rock
2. HOUSTON TOWER (Fallen Angels)
3. SLEEPING (The Vibrators)
4. STILL NOT OVER YOU (The Vibrators) - not well known as a B-side one time
5. NO MORE (The Vibrators) - Scottish sounding, on the 'Energize' album
GOOD BOOKS:
THE PHYSICS OF IMMORTALITY by Frank Tipler
Any futurology stuff by Ray Kurzweil
THE CURIOUS CASE OF THE DOG IN THE NIGHT TIME by .....
PRIDE AND PREJUDICE AND ZOMBIES by ....
ON MY iPOD:
BLUE DAY - Willie DeVille - fantastic singer who recently died, almost unnoticed, terrible
SOMEWHERE OVER THE RAINBOW - Gene Vincent
MY VIBRATORS' HOME DEMO'S - quite interesting as some suggest quite different versions to what we did in the band
LOTS OF OTHER DEMO'S OF SONGS I'M WORKING ON - so I can get ideas for changing them, but slight danger they get set in stone
UTAH SAINTS - Utah Saints - quite good/enthusiastic
CYNDI LAUPER - some songs off her electro sounding album from a year ago?
Also one day I must write some stuff about computer/robot takeover, Fortean Times stuff: UFOs (why there may not be any), time travel, that sort of thing.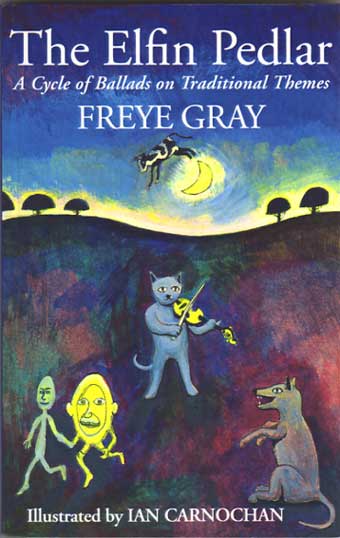 Book that I illustrated
(currently out of print)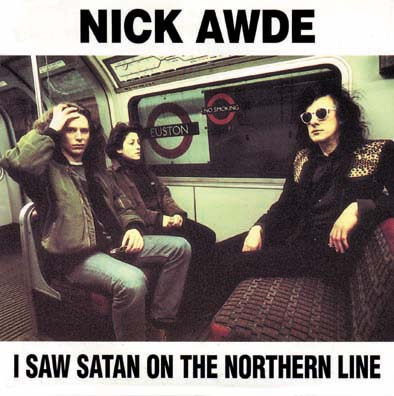 On this book cover
(available from www.deserthearts.com)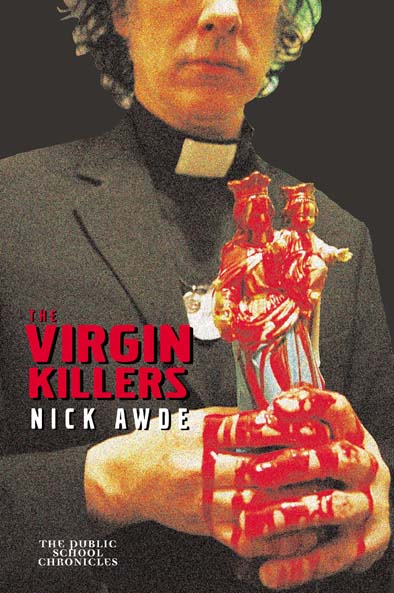 On this cover too
(available from www.deserthearts.com)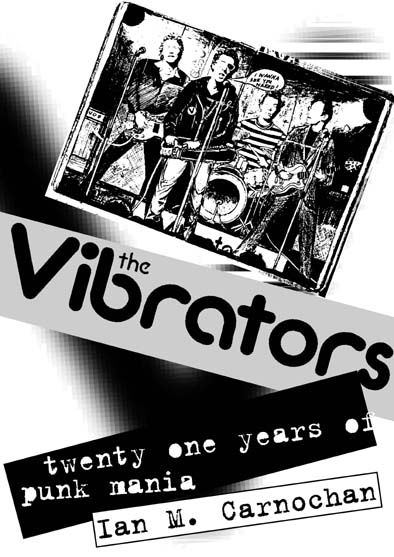 Book I wrote on the band
(available from www.thevibrators.com
or from the band's gigs.)
---
HOME
Last update: 9 Nov. 2009.